'Writers & Lovers' by Lily King
---
You are here: Home

»

'Writers & Lovers' by Lily King
Reviewed by Michela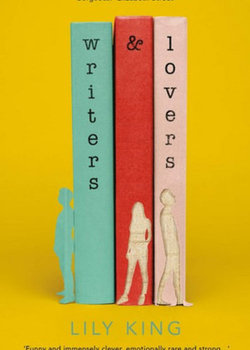 A compulsively readable novel following the trials of the artist as a young woman.
We meet Casey Peabody as she arrives back in Massachusetts after the tragic death of her mother and tries to figure out what she's meant to do next. She spends her time alternating between working on her perpetually incomplete novel and bussing tables as a waitress at Harvard Square all while dodging final notices from debt collectors and wedding invitations from distant friends. While recovering from a emotional breakup, she falls for two very different men and now must fight to balance her creative ambitions and life's demands without tumbling over the edge.
Casey is an engaging protagonist; smart, nuanced and achingly vulnerable. And while writing about writing runs the risk of turning into an exercise in navel-gazing, King is talented enough to pull it off. The act of writing itself becomes central to the story, a silent companion for Casey that acts as a reprieve through which she can speak the words she could never say out loud and ultimately helps her resolve her internal conflict allowing her to reconcile her past and present and opening up her future.
King has crafted a story full of wit and heart that intelligently explores the sublime agony of the creative process as well as the trials and tribulations of coming of age in your late twenties/early thirties, an age when you feel like you maybe should have already grown up.
Like this review?
Buy the book
Writers & Lovers
King Lily