Berkelouw's Book Barn Bookshop & Cafe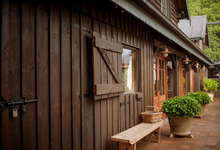 Latest Book Barn news
The Berkelouw Book Barn at Bendooley Estate Berrima will be closing early at 3pm for Private Events on the following dates in July 2022 - 7th, 9th, 10th, 15th, 22nd, 29th. Apologies for any inconvenience to our bookshop customers. (continued)
See all news »
Latest Book Barn book reviews
Reviewed by Book Barn Berrima
The Magician is first and foremost a portrait of the writer as a family man; there is comparatively little in it about Mann's development as a writer or about his status in the literary world. Rather, it places him at the centre of a panoramic vision of the early 20th-century German... (
continued
)
Reviewed by BOOKBARN, BERRIMA
Revived interest in Albert Camus's novel The Plague (1947). A thinker for our age of pandemic and polarization. He sought to transcend the divides of his own epoch by warning against dogmatic ideologies on both the left and right, all while earnestly defending democracy a... (
continued
)
Read more of our reviews »
About Berkelouw Book Barn
The Book Barn is the iconic home of our Berkelouw Book Business and is located on beautiful Bendooley Estate.
Built early last century, and sitting just outside the quaint Southern Highlands village of Berrima, the Book Barn has recently been transformed. The renovations highlight its exposed timber beams and cathedral ceilings, now featuring huge rustic iron pendant lights.
The Book Barn is a book-lovers dream, housing tens of thousands of new, secondhand, rare and antiquarian books. At the heart of the Book Barn is an enormous stone fireplace, inviting you to sit, relax and enjoy.
Our Rare Book Department is also sited on Bendooley Estate, in another barn just a little further down the lane.
The Book Barn is a multi-functional space. It operates as a bookshop by day, as well as housing the Bendooley Estate Restaurant and our Cellar Door where you can enjoy coffee, lunch or a glass of wine. For weddings and special events, the scores of bookshelves are integrated into the end of the barn and it transforms into a magical space.
A recent review on TripAdvisor gives you a hint at what you might expect if you visit:
"We found this venue by chance in July and had a great meal there surrounded by books and beside a huge roaring fire. I had an unbelievably good beef cheek pie and my wife had the meat plate. So good we drove there from Sydney today to try it again and so happy we did. Beautiful location that really speaks to book lovers!"
For more information please use the links below -
Bendooley Estate Restaurant and Cellar Door - Please use the link to the 'restaurant page' to confirm opening times. Phone 02 4868 8788 – bookings advisable.
Wine tasting - Groups welcome by appointment 02 4868 8788.
Bendooley Estate - www.bendooleyestate.com.au
Book Barn Cottage
The Book Barn Cottage is located just down the lane from the Book Barn on Bendooley Estate and is available to rent. It is the perfect country retreat for couples, friends, families and book lovers.
Formerly the gatekeeper's lodge of the historic 1839 Bendooley Homestead, this fully self-contained, spacious two bedroom cottage has been lovingly restored and completely refurbished in a warm, contemporary style.
For more information on The Book Barn Cottage visit:
http://www.bendooleyestate.com.au/accommodation-southern-highlands
Directions
The Book Barn and the Book Barn Cottage are both situated on the historic Bendooley Estate. Located just outside the village of Berrima and a ten minute drive from the town of Bowral in the NSW Southern Highlands, it is approximately 1.5 hours from Sydney and 2 hours from Canberra.
If using Google Maps or a navigator please use Berkelouw Books as your destination not the actual road number.
Get our newsletter!
Keep up to date with news and events at our Book Barn store.
Opening Hours
*Book Barn*
9am - 5pm
Please check our News page for dates when we close early for private functions.
Address
Bendooley Estate
3020 Old Hume Highway
Berrima
NSW 2577

Tel: (02) 4868 8700 Restaurant (02) 4868 8788